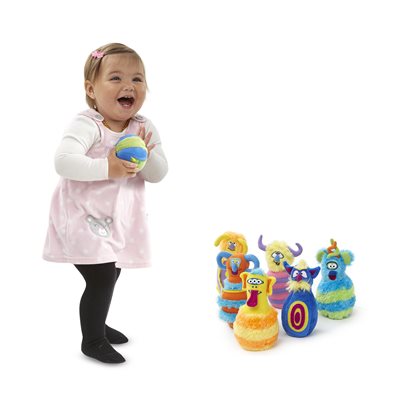 Press and move to zoom.
Mouse over image to zoom.
Monster Bowling
Product Code:MEL2191
Add colour, texture and a whole lot of eyes to a (formerly) straight-forward game. Throw your silly monster ball at the monster pins and roar up a good score! This wacky bowling set features six furry, funky-textured pins and one beastly ball!
Quantity Available: 0
Availability: Items with zero or low stock can still be ordered and will ship 3-4 weeks after date of purchase