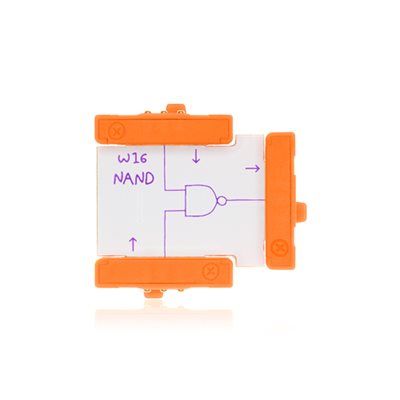 Press and move to zoom.
Mouse over image to zoom.
LittleBits - NAND
Product Code:LB0163
The NAND Bit is a logic gate with 2 inputs. Think of it as "not and." The NAND Bit will always send an ON signal unless both input 1 and input 2 are receiving an ON signal. It's the exact opposite of the AND Bit.