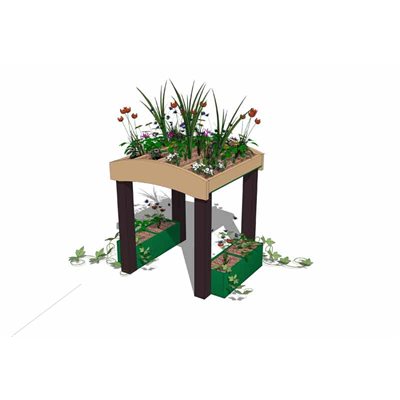 Press and move to zoom.
Mouse over image to zoom.
Garden Roof House
Product Code:PM3200
Fill the roof with plants of all sorts - they detoxify and oxygenate the air, attract beneficial insects and butterflies, and reduce rain run off. Children will enjoy playing in the shade below the Garden Roof House. Add ModBoxes for seats, play stage, or planters. Stack ModBoxes two-high for counters and shelving. EcoRoof House is 4'L x 4' W x 5'H. Modboxes sold separately.
Quantity Available: 0
Availability: Shipping 3-4 weeks after date of purchase