Home

>

Ozobot Bit Crystal White Classpack - Set of 12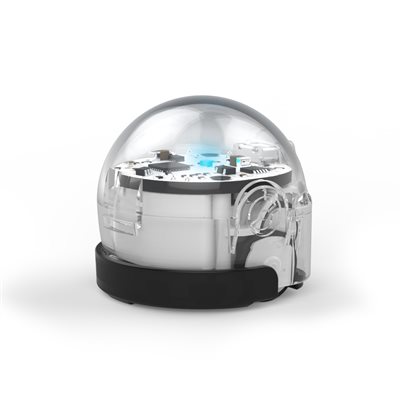 Press and move to zoom.
Mouse over image to zoom.
Ozobot Bit Crystal White Classpack - Set of 12
Product Code:OB300SET

Teaches robotics and coding through fun, creative and social games. From entertaining games of chance to structured STEM based lessons, Ozobot makes learning cool. You can program Ozobot to move, play and dance through intuitive colour code patterns. Each colour pattern is associated to specific moves that Ozobot understands and performs. These patterns are part of Ozobot's colourful language called OzoCodes. Bring Ozobot to life when you create mazes, tracks and playgrounds on paper, game boards and digital screens using the patterns within the Ozocodes. Children will love to draw and create the patterns and watch Ozobot respond, all while learning coding. There are also numerous free downloadable apps for Ozobot. Learn code language, robotic behaviour and deductive reasoning while effortlessly playing on multi-dimensional environments. Ozobot offers kids, educators and techies a creative platform to learn and play with robotics in a variety of social and interactive way. Free lesson plans for Ozobot available on our Resources page.
LEARN TO CODE
Take full control of Ozobot's features and learn to code! OzoBlocky is a web-based code-building program that allows students of all ages to program Ozobot by dragging and dropping blocks of code. The first mode allows the youngest programmers to make their Ozobot move, light up and make sounds using only a few simple commands. The fifth "Master" mode allows more experienced students to make their Ozobots do even more by adding several advanced programming features like lists, arrays and button press blocks.