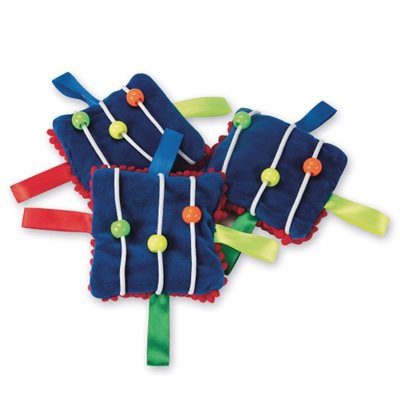 Press and move to zoom.
Mouse over image to zoom.
Clutching Bags
Product Code:WSP19457
The perfect little portable bag to place in a loved one's hands and offer instant comfort to those with dementia and/or a wide range of sensory-related conditions. Soft, safe, and washable, this clutching fidget bag is designed to keep hands and minds active and engaged while providing the comfort of weight and an affordable means to help relieve the boredom, stress and agitation often associated with dementia and long term care. Features a multitude of colours and textures that are sure to engage. The soft fleece and chenille material contains plastic pellets which offers a comforting weight. The 3 smooth plastic beads on cords can be moved up and down and multi-coloured loops around the edge offer tactile and visual stimulation. Measures 4-1/2" square.
Quantity Available: 1
Availability: In stock
You may also be interested in