Home

>

Earth Cycle Charts (Plastic & Cut)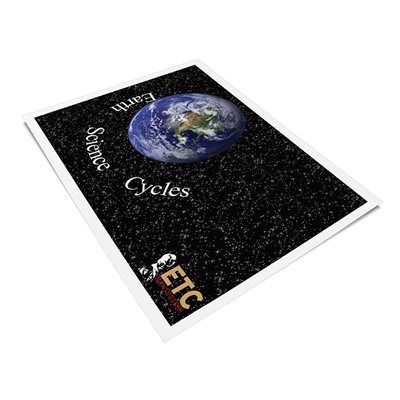 Press and move to zoom.
Mouse over image to zoom.
Earth Cycle Charts (Plastic & Cut)
Product Code:ELC-4064P
Printed on 11" x 17" size, these cycles include a control, a mute chart and all the movable pieces. With these charts you will be able to show the children how the natural cycles interact with each other and how man's presence on the earth has affected them.
They make an excellent supplement to the Impressionistic Charts Level 6-9, as well as the 9-12 Charts (ELC-5083 and ELC-5084).

This set includes the following charts:
The Carbon/Oxygen Cycle
The Nitrogen Cycle
The Rock Cycle (chart only)
Layers of the Ocean (chart only)
The Water Cycle
The Normal Greenhouse Gas Function, and
Man-made Greenhouse Gases and their role.