Home

>

D- Timeline Of Early Humans Display Model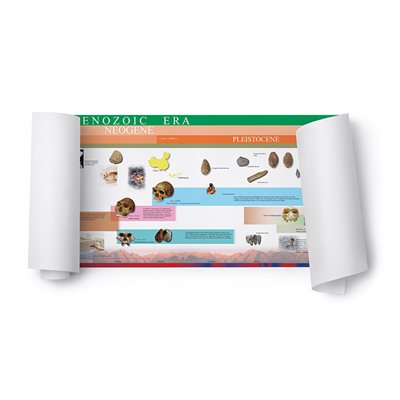 Press and move to zoom.
Mouse over image to zoom.
D- Timeline Of Early Humans Display Model
Product Code:TL-026
This timeline is based on the latest research, depicting the development of man from early Australopithecines to modern day Hominids, using actual photographs.Updated to show the current research depicting our possible common ancestry with Neanderthalensis, this timeline also shows the climatic, continental changes, and the development of tool technology. With the official announcement of Homo naledi taking place in September, the 2015 edition now shows the estimated place of this new species in the genealogical tree of humans. Although the discovery took place in 2013 we postponed an update depicting this information until the official announcement, and acceptance of the facts by the scientific community was completed. We recommend using the Human Migration Pattern Charts (ELC-5079) to show the dynamics of what drives man to migrate and explain the forces behind the rise and fall of human populations.
Quantity Available: 0
Availability: Shipping 3-4 weeks after date of purchase