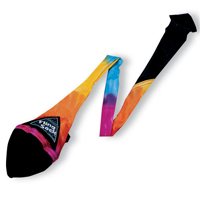 Press and move to zoom.
Mouse over image to zoom.
Fling Sock
Product Code:WSP5353
Experience effortless throws and catches. Fling Sock, the bright and colourful beanbag with a tail, is great fun for all ages. Requires very little strength or movement to throw, making it perfect for students with physical challenges.
Quantity Available: 0
Availability: Items with zero or low stock can still be ordered and will ship 3-4 weeks after date of purchase
You may also be interested in