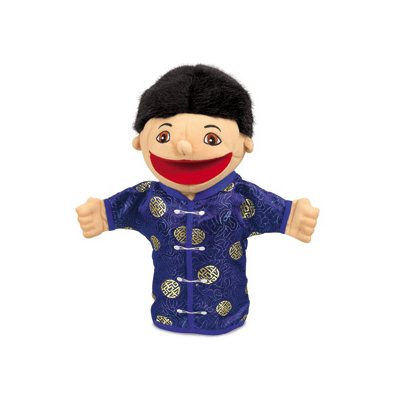 Press and move to zoom.
Mouse over image to zoom.
Chinese Boy Puppet
Product Code:TT117
Children love exploring other cultures with our fun-to-use puppet collection! From a traditional Japanese kimono to a colourful Ghanaian dashiki, the plush puppets all feature authentically detailed outfits...plus movable mouths and arms that are easy for small hands to control. Each approximately 12" tall. Machine-washable.
Quantity Available: 0
Availability: Items with zero or low stock can still be ordered and will ship 3-4 weeks after date of purchase
You may also be interested in