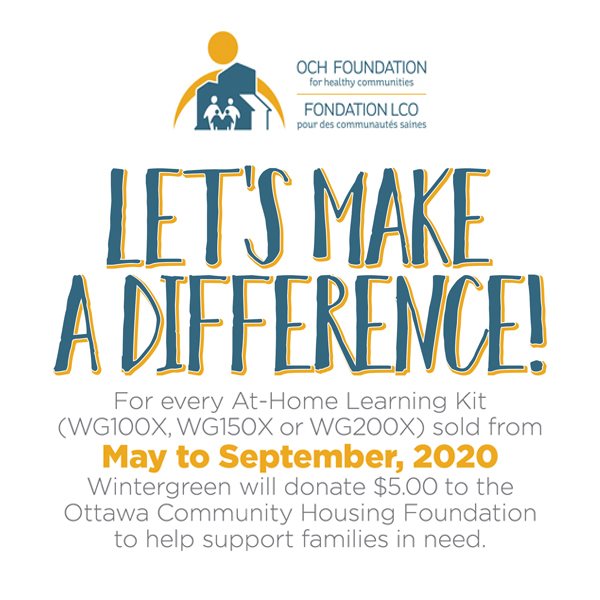 For every kit (WG100X Money Sense At-Home Learning Kit, WG150X Creative At-Home Learning Kit or WG200X Movement At-Home Learning Kit, WG201X Summer Active Kit- Soccer, WG202X Summer Active Kit- Basketball, WG203X Summer Active Kit- Football) sold from May 5th – September 30th, 2020 Wintergreen will donate $5.00 to the Ottawa Community Housing Foundation.

Wintergreen Learning Materials, a family owned Canadian company located in Bradford, Ontario and Ottawa Community Housing Foundation have partnered to support families that are vulnerable in the Ottawa area.
Our Kindergarten to Grade 2 At-Home kits are developed with curriculum specific outcomes in mind to help address the learning gap which can be bridged over this time away from the classroom.
Never has the significance of home learning become so prominent in our collective mind. Changing learning habits such as establishing a home study zone and hands on technology free resources can help improve study habits by tapping into children's retention for visual and tactile learning. For students without or who have limited access to technology it is important to continue the learning process any way they can. It might mean printable worksheets, or simple home activities they can do independently – such as reading a book or counting items.
We would like to express our gratitude to our employees and our collaboration with Ottawa Community Housing Foundation who thoughtfully put these resource kits together to help bridge the learning gap for many families at home.
Let's come together to create a wave of generosity, citizen engagement, action from businesses, and support for communities in Canada.
You can order your kit at:
To learn about he Ottawa Community Housing Foundation: http://ochfoundation.ca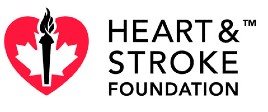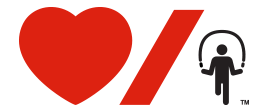 It's not surprising that when the Heart and Stroke Foundation approached Wintergreen to respond to their Request for Proposal to partner and help deliver the rewards for schools in the HeartSmart™ Points Program, we responded with a resounding "yes". It was in 2010 that Wintergreen won that Proposal and we have been partnering with the Heart and Stroke Foundation ever since. Throughout Canada, schools sign up for Jump Rope for Heart to raise funds for critical heart and stroke research.
The amount a school fundraises translates into HeartSmart(TM) Points that can be redeemed for valuable school resources from Wintergreen. With Heart and Stroke Jump Rope for Heart and Hoops for Heart fundraisers, teachers, students and parents are all rewarded. Encourage children to be a "Heart Hero" by participating and fundraising in Jump Rope for Heart or Hoops for Heart and he or she will not only have fun, but will learn the importance of physical activity, healthy eating and giving back to others. Show your commitment to kids' health. Want your students to be more active and attentive at school while getting the chance to live long, healthy lives? Register for the Heart&Stroke Jump Rope for Heart program.
Easy to organize.
School Rewards.
Healthier Students.
Visit JumpRopeForHeart.ca to find a representative near you.
LET'S WORK TOGETHER TO MAKE A DIFFERENCE.