FAQs
"We guarantee to make you happy with everything you purchase from Wintergreen. If you are not completely satisfied, simply let us know and we will make it right"

How will my order be shipped?
The majority of our orders are shipped via Canpar. Items too large to be shipped by mail will be shipped via an LTL (less than truckload) transportation service.) If you have specific delivery requirements, please contact custserv@wintergreen.ca or indicate your requirements in the notes section of your online order.
Can I pick-up my order?
Yes. If you wish to pick-up your order at our Bradford, Ontario head office location please add a note to your order within your shopping cart and our customer service department will contact you regarding all arrangements. The shipping cost will be adjusted after sale.
How can I pay?
Existing institutional accounts can be billed for purchases. Individual orders, please use American Express, Visa, MasterCard, or WINTERGREEN gift cards to pay for your order. Sorry, no C.O.D.'s or on-account payment can be accepted for digital download files.

Will my credit card be billed now or when the merchandise is shipped?
For digital download orders downloaded from the wintergreen.ca site, you will be billed immediately. For all other orders; we will bill your credit card only for those items shipped, as well as any applicable shipping and handling and tax. Backorders will be billed to your card once they have been shipped.

Can I pay with a Wintergreen gift card?
Yes, payment using a Wintergreen gift card is accepted and done on our payment page in the checkout. Please visit our gift cards page for details or to purchase a gift card.
Where can I check my Wintergreen gift card balance?
Please click on the link below to check your balance through GiveX. (Scroll to the bottom of the GiveX page and click on "check balance".
Check Balance
How do I use my Wintergreen gift card?
You may use your Wintergreen gift card online for any purchase. In your shopping cart, select gift card as your payment method, enter the amount you would like to use from your card (which may not be the full amount of the order) along with the 21-digit card number located on the back of your card. For any remainder left to pay on your order, you will be prompted to select an additional payment method.

Can I use multiple gift cards?
Yes, you may pay using multiple gift cards on the same order. In the shopping cart, enter the amount you want to use from the first gift card along with the gift card number. If there is a balance remaining to pay on your order, you will be prompted to choose another payment method - you may select gift card again and fill in the amount from that gift card that you would like to use.
Where can I view your products?
We do not have a retail location. However, if you would like to inquire about seeing product samples or have specific requirements, please contact sales@wintergreen.ca for your local representative.

Is there a minimum order I have to place?
No. We don't believe in placing any restrictions on our customers. We want you as a customer no matter the size of your order.

If a competitor's price is less, will you match it?
YES! If you should find an identical item in a competing school supply dealer's catalogue, we will happily match the lower price.

Can I return merchandise?
If you are not completely satisfied with any item, at any time, for any reason, simply let us know and we will make it right! Please call our customer service department 1-800-268-1268.

I need to be invoiced on a certain date, is this possible?
Yes, we can do this. Please contact customer service to make special arrangements, or add this to the notes section of your online order.

Ordering Outside Canada?
Please direct your requests to Lakeshore Learning (opens new window).
Are your items in stock?
Throughout our catalogues you'll find a selection of almost 15,000 quality items, from over 500 manufacturers in over 27 countries. We try to stock as many of the most popular items as possible, keeping costs down so that we can pass the savings on to you.

How long does it take for delivery?
We ship over 98 per cent of our orders with no backorders within a 3 week time frame. Some large items or specialty items may take longer. You will be notified of an expected delivery time after placing your order online.

What are your shipping and handling charges?
On orders that will be billed, we will ship pre-paid and add 15% shipping and handling to your invoice. All shipments going beyond provincial forwarding points to Labrador, the Yukon, Northwest Territories and Nunavut as well as destinations serviced by air only, will be shipped prepaid to forwarding points and collect beyond.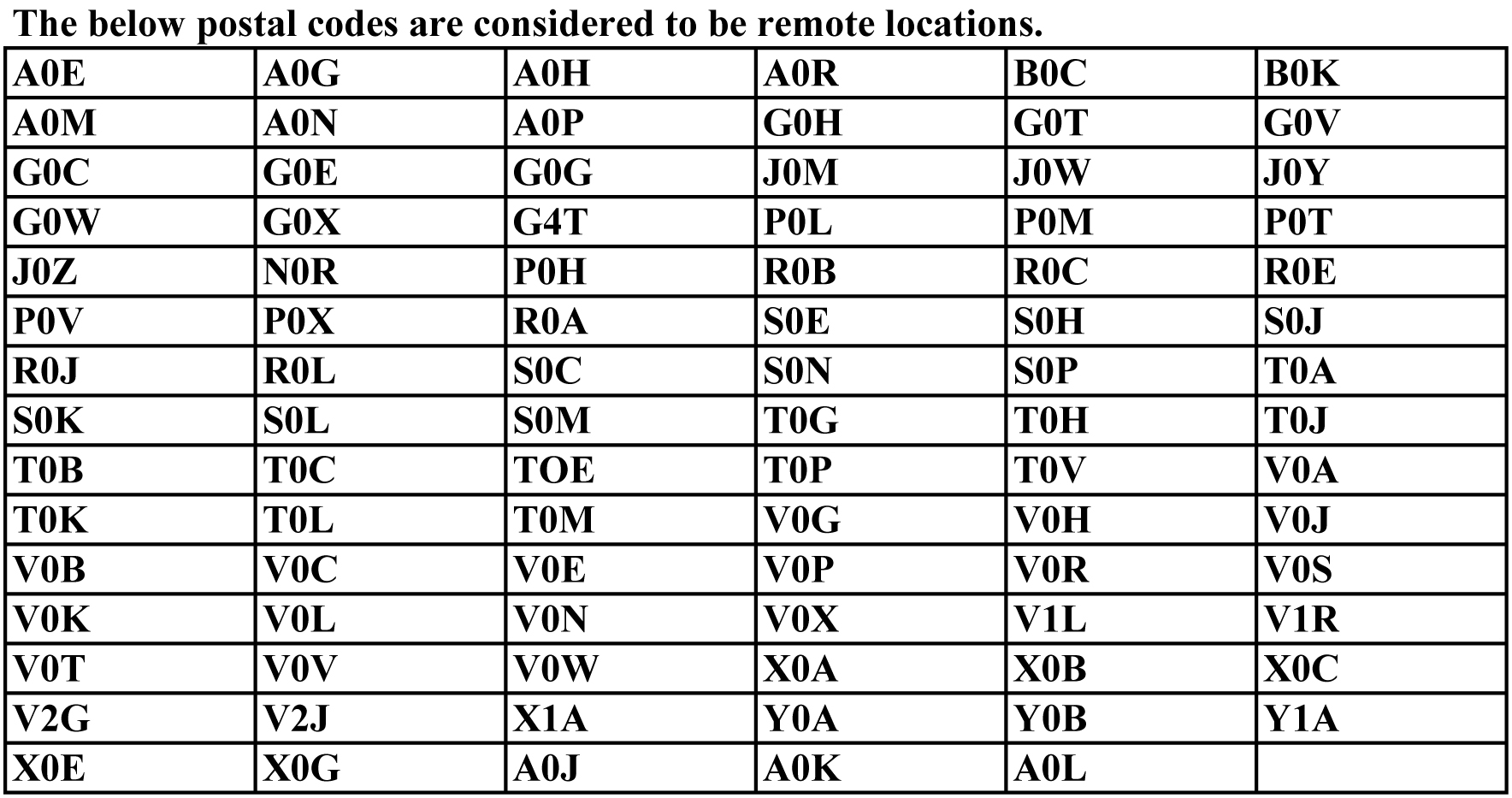 How do I know what size table and chairs to buy?