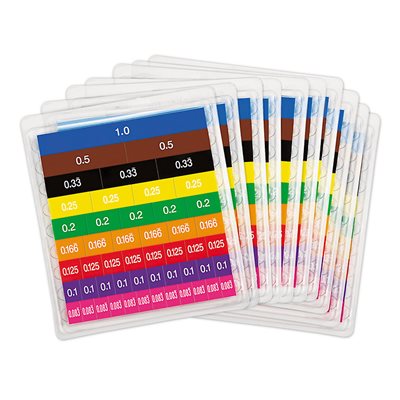 Press and move to zoom.
Mouse over image to zoom.
Student Decimal Tiles-10 Sets
Product Code:BF194X
Give students a concrete grasp of fractions, decimals & percents...with hands-on tiles that make concepts incredibly easy to see & understand! The tiles are colour-coded & perfectly related in size, so it's easy to compare equivalent values. Plus, they're available in matching overhead versions--so you can display concepts for the whole class! Each set includes 51 tiles in a 10-3/4" storage tray.
Quantity Available: 0
Availability: Shipping 3-4 weeks after date of purchase