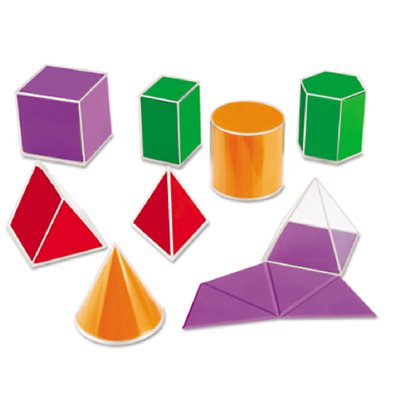 Press and move to zoom.
Mouse over image to zoom.
Fold & Learn Geometric Shapes
Product Code:FG349
Students gain a unique understanding of area, nets, symmetry & more—with hands-on shapes that make geometry concepts easy to grasp! Our set includes 8 transparent, 3-D geometric forms—each labeled with its name…plus 8 flat plastic nets with easy-fold creases that let you fold them up & fit them inside. As students explore the shapes in solid & flat form, they learn to visualize the difference between 2-D and 3-D shapes, calculate surface area, explore volume and more. The cube is approximately 3 1/8".
Quantity Available: 0
Availability: Items with zero or low stock can still be ordered and will ship 3-4 weeks after date of purchase
You may also be interested in