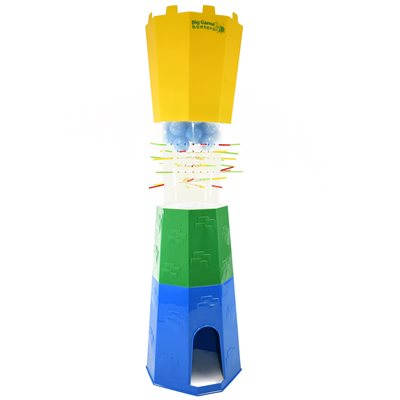 Press and move to zoom.
Mouse over image to zoom.
Cannon Ball Drop
Product Code:WSP9241
This exciting game is based on the design of a castle turret. Cannonballs are suspended in the air supported by the giant coloured straws. Take turns to remove the straws, one by one, without making any of the balls drop inside the castle tower. Challenging and fun for all ages. The winner is the one with the least dropped balls at the end of the game! Measures 50"H x 25"W x 11"H. Ages 3+. Includes: 4-piece tower, 30 cannonballs and 24 coloured straws.
Quantity Available: 0
Availability: Available in 3-4 weeks