Home

>

Kodo Kids™ Outdoor Ramps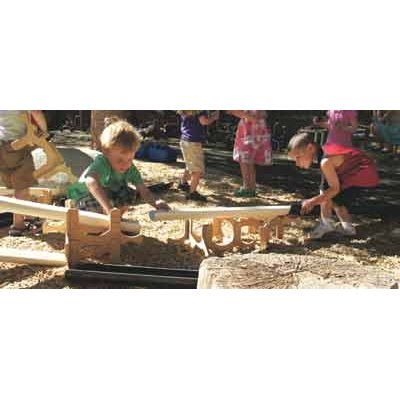 Press and move to zoom.
Mouse over image to zoom.
Kodo Kids™ Outdoor Ramps
Product Code:KOD101
Constructive creativity is limitless when children play with these versatile outdoor ramps. Made for water, balls or gravel, the ramp and stand set is a great way for children to interact with natural materials in any setting! Includes 12 ramp pieces; 4" and 3" diameter ramps in 4 ft, 3 ft and 2 ft lengths for nesting, staggering or propping up on the wooden stands. Stands are water resistant and add the element of stacking blocks to the outdoor environment. Includes: 12 ramps, 9 birch stands and 10 wood balls. Assembly required.
Birch Ramp Stands Assembly Guide.pdf
9Acetylated Pine or Birch stands, 10 wooden balls and 12 ramps in 4" and3" diameter ramps in 4 ft, 3 ft and 2 ft lengths; for nesting,staggering or propping up on the wooden stands. - See more at:http://kodokids.com/outdoor-ramps#tabs
9Acetylated Pine or Birch stands, 10 wooden balls and 12 ramps in 4" and3" diameter ramps in 4 ft, 3 ft and 2 ft lengths; for nesting,staggering or propping up on the wooden stands. - See more at:http://kodokids.com/outdoor-ramps#tabs
9Acetylated Pine or Birch stands, 10 wooden balls and 12 ramps in 4" and3" diameter ramps in 4 ft, 3 ft and 2 ft lengths; for nesting,staggering or propping up on the wooden stands. - See more at:http://kodokids.com/outdoor-ramps#tabs
9Acetylated Pine or Birch stands, 10 wooden balls and 12 ramps in 4" and3" diameter ramps in 4 ft, 3 ft and 2 ft lengths; for nesting,staggering or propping up on the wooden stands. - See more at:http://kodokids.com/outdoor-ramps#tabs
9Acetylated Pine or Birch stands, 10 wooden balls and 12 ramps in 4" and3" diameter ramps in 4 ft, 3 ft and 2 ft lengths; for nesting,staggering or propping up on the wooden stands. - See more at:http://kodokids.com/outdoor-ramps#tabs
9Acetylated Pine or Birch stands, 10 wooden balls and 12 ramps in 4" and3" diameter ramps in 4 ft, 3 ft and 2 ft lengths; for nesting,staggering or propping up on the wooden stands. - See more at:http://kodokids.com/outdoor-ramps#tabs
9Acetylated Pine or Birch stands, 10 wooden balls and 12 ramps in 4" and3" diameter ramps in 4 ft, 3 ft and 2 ft lengths; for nesting,staggering or propping up on the wooden stands. - See more at:http://kodokids.com/outdoor-ramps#tabs
9Acetylated Pine or Birch stands, 10 wooden balls and 12 ramps in 4" and3" diameter ramps in 4 ft, 3 ft and 2 ft lengths; for nesting,staggering or propping up on the wooden stands. - See more at:http://kodokids.com/outdoor-ramps#tabs
Quantity Available: 2
Availability: In stock
You may also be interested in