Home

>

Nienhuis - Slatted Chair: 17.5 cm High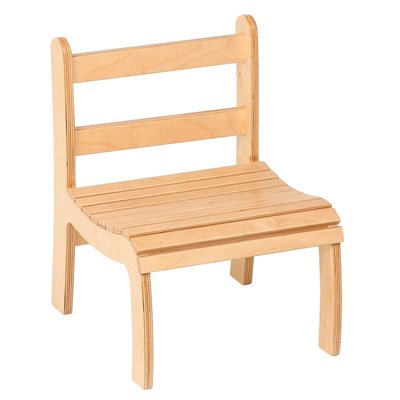 Press and move to zoom.
Mouse over image to zoom.
Nienhuis - Slatted Chair: 17.5 cm High
Product Code:101030
This new series of furniture will for certain enhance your Montessori classroom. Although many of the same concepts used in designing furniture for the older child's environment apply in an Infant / Toddler environment, due to the size and developmental age of these young children there are a number of important factors that must be considered. One of the key concepts in this environment is learning to be independent. Rather than using the traditional 'high' chairs, which rely on adult intervention, the furniture is lower in height and smaller in size. Take for example the Slatted Chair, which is specifically designed for an infant as young as 1 to 2 years. The seat of the chair is formed in a way that the Toddler is 'pushed' to sit in the right position, instead of sitting on the edge of the chair. Our Infant / Toddler line of furniture is made from birch wood.
Quantity Available: 0
Availability: Items with zero or low stock can still be ordered and will ship 3-4 weeks after date of purchase