Home

>

Parts of a Fish (Osteicthyes) (Plastic & Cut)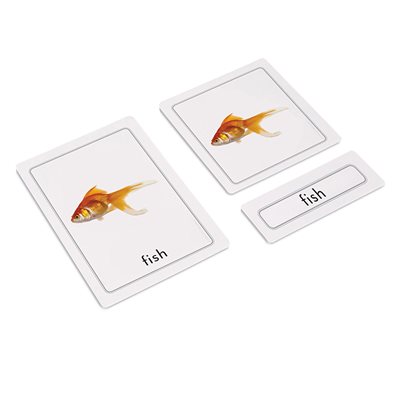 Press and move to zoom.
Mouse over image to zoom.
Parts of a Fish (Osteicthyes) (Plastic & Cut)
Product Code:EC-0459
ETC pioneered the use and combination of black and white photography with full colour pictures to point out individual parts of a whole. Similar to our elementary "parts of..." cards, here too we have implemented the use of this technique that has now become the accepted standard. Each part of the bird is isolated in full colour while the rest of the parts are faded in gray. A full photo is included as a key reference so that students and teachers have access to the full look of the object in its realistic colours. 18 cards showing6 different parts plus a key card in the standard sizes indicated below for a total of 21 cards. Printed on thick plastic, cut and all corners rounded. Card Size(s): Whole Card 3¾ x 5 in. 9.5 x 12.7 cm. Part Card 3¾x 4 in. 9.5 x10.2 cm. Label Card 3¾x 1 in 9.5 x2.5 cm.
Quantity Available: 0
Availability: Items with zero or low stock can still be ordered and will ship 3-4 weeks after date of purchase
You may also be interested in