Home

>

Portable True HEPA Air Purifier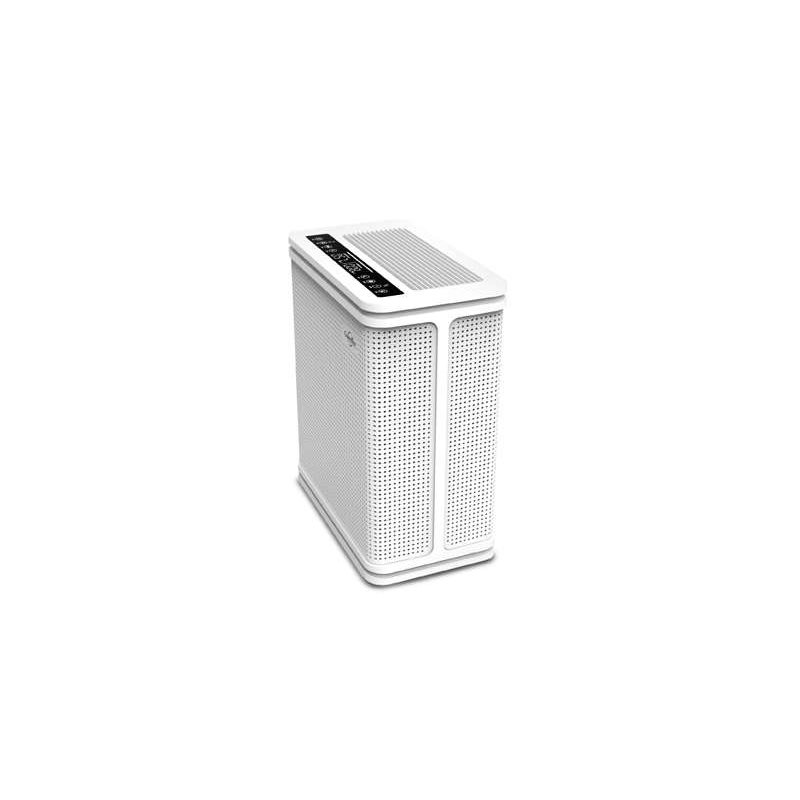 Press and move to zoom.
Mouse over image to zoom.
Portable True HEPA Air Purifier
Product Code:COP150
Air purification is a key component in improving air quality indoors. There are many benefits to having good air quality including increased student engagement, improved well-being for allergy and asthma sufferers and reducing the transmission of viruses, including COVID-19. The virus spreads through aerosolized particles that tend to hang in the air unless they are blown away or removed; air purifiers can do both. To prevent the spread of airborne viruses indoors, the air should be refreshed five to six times per hour, however, over half of existing school and building ventilation systems are outdated and achieve less than that. Placing portable air purifiers in these spaces helps reduce the amount of airborne contaminants, including viruses, by refreshing and purifying the air as it passes through its filters.

Technical features and specs:
• Dual True HEPA filters that capture at least 99.97% of particles measuring 0.3 microns
• Also removes common allergens from the air (dust, pollen, mold, bacteria)
• Lab tested for HEPA efficacy using smoke which represents the smallest of particles
• The unit's air changes per hour (ACH) is 5.2 times* in a room approximately 750 sq ft
• The clean air delivery rate (CADR) is 365 cubic feet per minute(CFM) which means every minute, 365 cubic feet of air is purified
• Approximately 44dB (normal conversation noise level)
• ETL listed to UL 507 standard (pending)

Functional and user-friendly features:
• Four fan speeds
• Timer
• Child safety lock
• Indicator to prompt filter replacement
• Dual HEPA filters (filter lifetime is 1600 hours or approximately 1 year of use in a school)
1 year warranty.
Quantity Available: 0
Availability: Items with zero or low stock can still be ordered and will ship 3-4 weeks after date of purchase
You may also be interested in