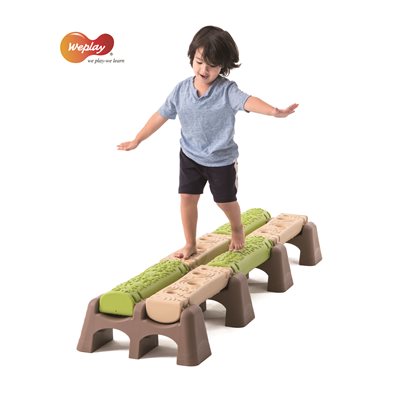 Press and move to zoom.
Mouse over image to zoom.
WePlay Jungle Trail
Product Code:WSP0063
Jungle Trial is inspired by a forest path. The Logs are flat on one side and convex on the other, which could give children different challenges when walking on it. One side of the Logs has a growth ring pattern while another side is flower and leaf pattern. The logs can be placed above or underneath the bases to create different heights, enriching path configurations and activities. Base x 4 - 46.8L x 19.8W x 18.7H cm log x 6 (green x 3, light brown x3) - 59.6L x 13.8W x 9.2H cm.
Quantity Available: 0
Availability: Items with zero or low stock can still be ordered and will ship 3-4 weeks after date of purchase
You may also be interested in